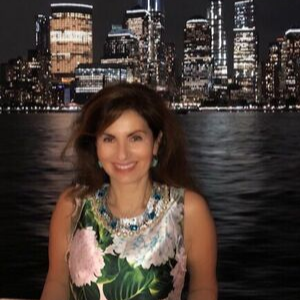 Irene Sino is a highly accomplished executive with more than twenty-five years of successful career in leveraging her expertise to facilitate growth in business.
She is a dynamic 'hands-on' executive with an extensive business experience founding new entities, building new markets, repositioning and reorganizing business in dynamic market environments.
Irene possesses exceptional team-building skills and the ability to motivate teams to achieve objectives.
In 1995, she found Panorama Travel, a New York City based travel agency that had rapidly become one of the most prominent travel companies on the U.S. ethnic Eastern European market; holding consolidators contracts with such major airlines, as Aeroflot, Finnair, Czech Airlines, LOT Polish Airlines, Malev, Turkish Airlines and others.
Throughout her career, Irene Sino was very successful at introducing and developing some niche destinations to U.S. market, such as Georgia, Moldova, Ukraine.
Since 2011, after Panorama Travel was acquired by Picasso Travel and had become part of Picasso Travel Group; besides continuous management of Panorama Travel business branch, Irene Sino obtained the position of Picasso Travel Vice President – Airline Relations, and in that position is able to apply her extensive airline relations experience on a much larger scale.
She has a superior knowledge and expertise in most of the areas of travel business, as well as actual experience in operation management, airline relations, QC and fare analysis.
Irene Sino is differentiated by her attention to details, out-of-box way of thinking, and creative approach to business solutions.