Sleem Hasan is an Experienced Owner with a demonstrated history of working in the venture capital and private equity industry. Skilled in Investor Relations, Securities, Asset Management, Investment Advisory, and Mutual Funds. Strong entrepreneurship professional with a Part III Mathematical Tripos focused in Physical Applied Mathematics from University of Cambridge.
Listen to Sleem's previous episode HERE.
Featured Links:
Here is a timeline of my journey with Ralph Heimans("RH"):
2001 Met RH in London after 3 attempts and commissioned him on the spot to do my portrait (see www.privitylle.com About Us page) 
2005 RH lands his first commission in MENA/GCC/UAE – "The Dialogue", subject matter focusing on interfaith and depicting the region(inside of the Dome of the Rock in Jerusalem). Upon delivery of this painting, the client does a volte-face and rejects the painting which I end up acquiring. 
2006 RH lands his first royal commission- HRH Princess Mary of Denmark 2012 RH gets commissioned by Buckingham Palace to paint Her Majesty QE2 for her Diamond Jubilee 2017 "Interfaith Art" an article published in Harpers Bazaar Arabia by Rebecca Ann Proctor(former Editor-in-Chief) that documents RH's journey with me.
Feb 2019 Pope Francis visits UAE for the first time and conducts a mass in Abu Dhabi catering to over 100,000 Catholics/Christians, an event that received worldwide press. The Pope focused on "interfaith dialogue" and UAE announced after his visit to build a mosque, church & synagogue in Abu Dhabi and build a museum focusing on interfaith art.
Dec 2019 RH gets invited back to the UAE by the Ministry of Culture & Knowledge Development and spends a week between Abu Dhabi, Al Ain & Dubai 13th August 2020  UAE & Israel announce "historic deal".
15th September 2020 UAE & Israel sign the "Abraham Accords" at the White House in the presence of President Trump.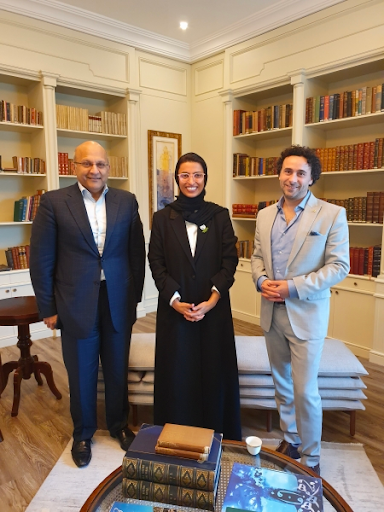 Welcoming Ralph Heimans back in the UAE for the 3rd time since 2005 when he came to deliver 'The Dialogue'. Today as guests of the Ministry of Culture & Knowledge Development and Department of Culture and Tourism Abu Dhabi, we visited the Cultural Foundation Theatre and Qasr Al Hosn and were awestruck by the depth and detail of the history of the UAE that has been captured and preserved here.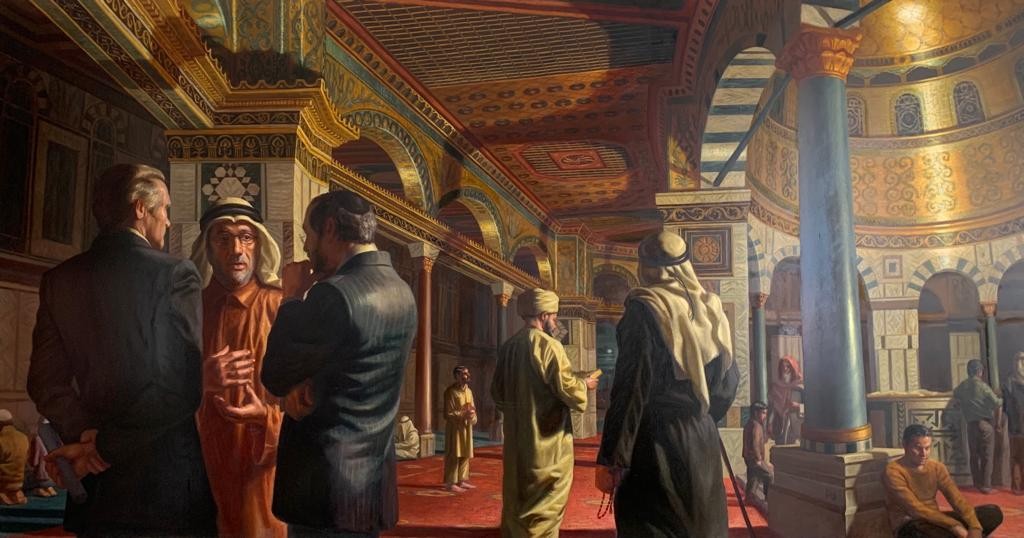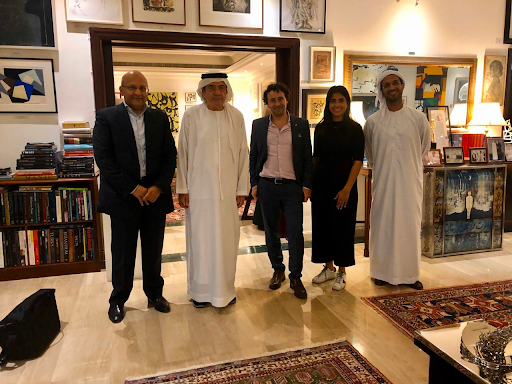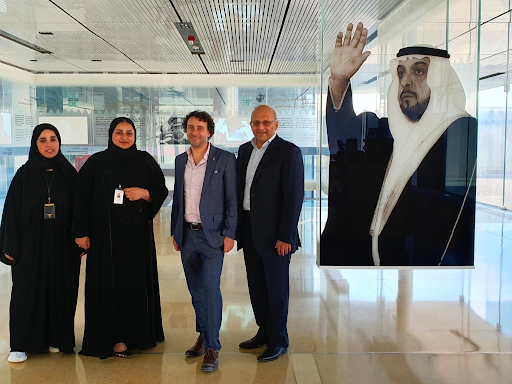 Day#2 Ralph Heimans' UAE visit takes us to Al Ain where we delight our eyes and ears in an optical and auditorial extravaganza; from the Al Ain Palace Museum to the Al Ain Oasis to Qasr Al Muwaiji to H.E. Zaki Nusseibeh's residence. Once again we would like to thank the Ministry of Culture & Knowledge Development and Department of Culture and Tourism Abu Dhabi for being genial hosts throughout today's proceedings. #MCKD #AlAin #ralphheimanы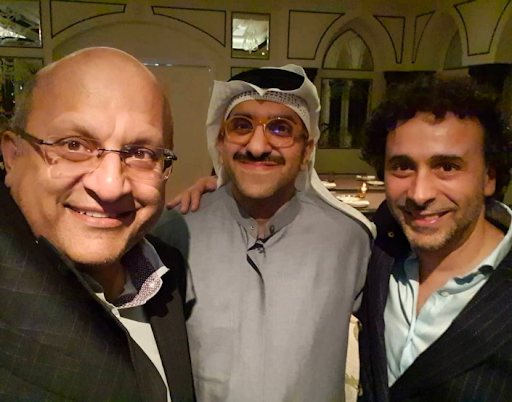 Today was just magical…it ended with a dinner hosted by Sultan Sooud Al-Qassemi at the Versace Hotel. The afternoon was spent in Al Ain attending Mohammed bin Zayed Al Nahyan's majlis where we were presented to his Highness and then met His Highness Mohammed bin Rashid Al Maktoum followed by Sheikh Nahyan bin Mubarak Al Nahyan. A rare treat for Ralph Heimans and I. We were humbled and overwhelmed by their combined warmth, kindness and attention.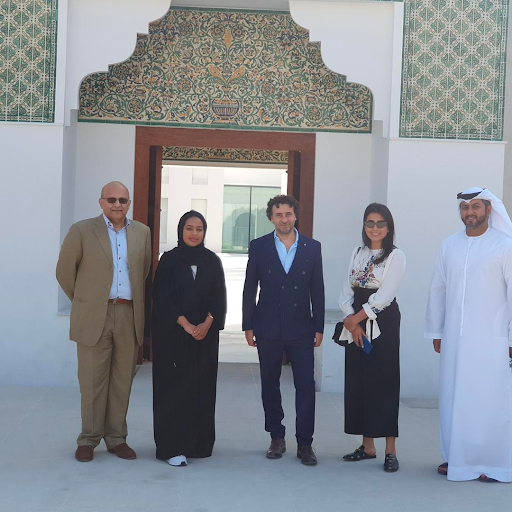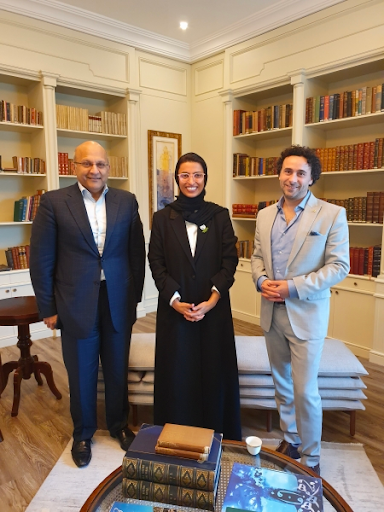 Ralph Heimans visits the Ministry of Culture & Knowledge Development and meets H.E. Noura Al Kaabi, Minister of Culture & Knowledge Development UAE