Industry: Healthcare
Wendy's Team is helmed by Dr. Wendy Tong, a passionate advocate for elderly care and a seasoned expert in the healthcare industry. With her extensive experience and dedication, she has cultivated a reputation for pioneering innovative healthcare solutions tailored for senior citizens. Driven by her vision, Wendy's Team aimed to amplify its market presence and embark on a fresh journey of client acquisition. Over the span of six months, our collaboration sought to not just refine the brand's visual and digital identity but also bolster its revenue generation capabilities.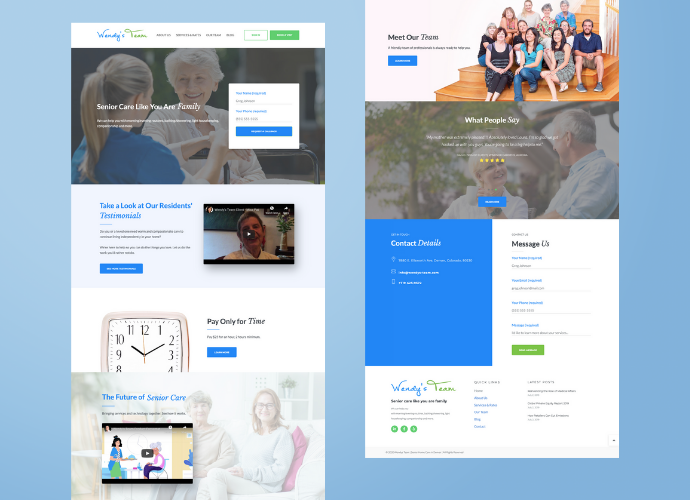 Amidst the shifting landscape of the healthcare industry and under the leadership of Dr. Wendy Tong, Wendy's Team grappled with challenges in enhancing brand recognition and client acquisition. With the rising significance of online mediums and a need for a modern digital touch, it became imperative to make a significant mark in the digital realm.
Revenue Generation and Branding: We partnered closely with Wendy, offering strategic insights and execution methodologies tailored for improved revenue streams and brand visibility. This included a broad spectrum of tasks, from refining business development approaches to ramping up marketing efforts.

Digital Makeover: A proposed website makeover, albeit not realized due to resource constraints, was envisioned to provide a fresher, more contemporary face to the brand.

Ad Campaigns: Leveraging the potent reach of platforms like Facebook & Google, we conceived and administered advertisement campaigns tailored for the target audience.

Content Creation: One of the standout successes of our collaboration was the "CovidConvo" podcast series. With Dr. Wendy and Alex delving into pivotal topics surrounding Covid and elderly care, this series witnessed considerable traction in 2020. Our involvement spanned from ideation, recording, editing to eventual promotion.

Sales and Marketing Refinement: Drawing from the initial proposal, we embarked on high-touch lead generation initiatives, targeted key players in the industry, refined collateral materials, honed sales strategies, and offered assistance in customer and reseller contracts.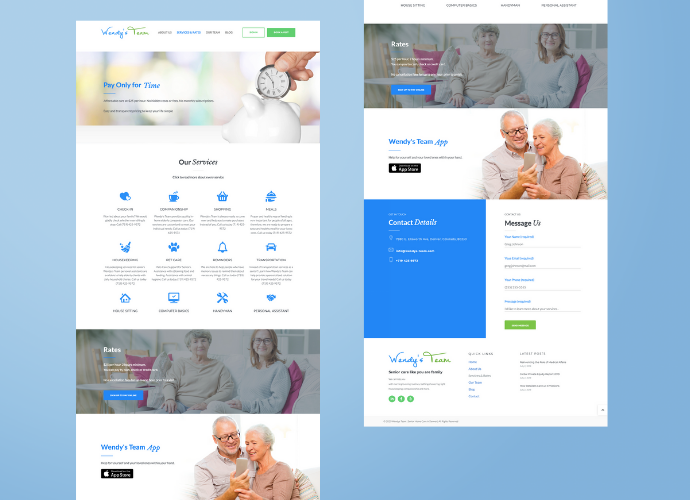 Our multifaceted engagement with Wendy's Team touched upon various facets of their business. While certain proposed initiatives met roadblocks, the overall collaboration bore fruit in several key areas, most notably in the successful podcast series and the revamped marketing strategies. The journey, guided by Dr. Wendy's vision, underscored the importance of adaptability and clear communication in achieving brand objectives.
Interested in working with us?
Contact us today to learn how our services can help your business grow and succeed.
Whether you're looking for guidance on strategy, operations, marketing, or any other aspect of your business, our experienced team is here to help.