Industry: Recruiting
Since 2000, reesmarxGLOBAL has operated as a boutique recruitment agency, placing talented leadership and executives across all disciplines worldwide. Their experienced and dedicated talent acquisition teams expedite their clients' global business expansion. Over just the past few years, reesmarxGLOBAL has guided 50+ organizations through the most daunting times for business owners working in ever-changing and unpredictable markets.

Before engaging with GlobalEdgeMarkets (GEM), reesmarxGLOBAL's marketing and communications had been lacking in organization, execution, and performance.
Since this partnership was forged, GEM has functioned practically as reesmarxGLOBAL's department for marketing, product development, and educational training.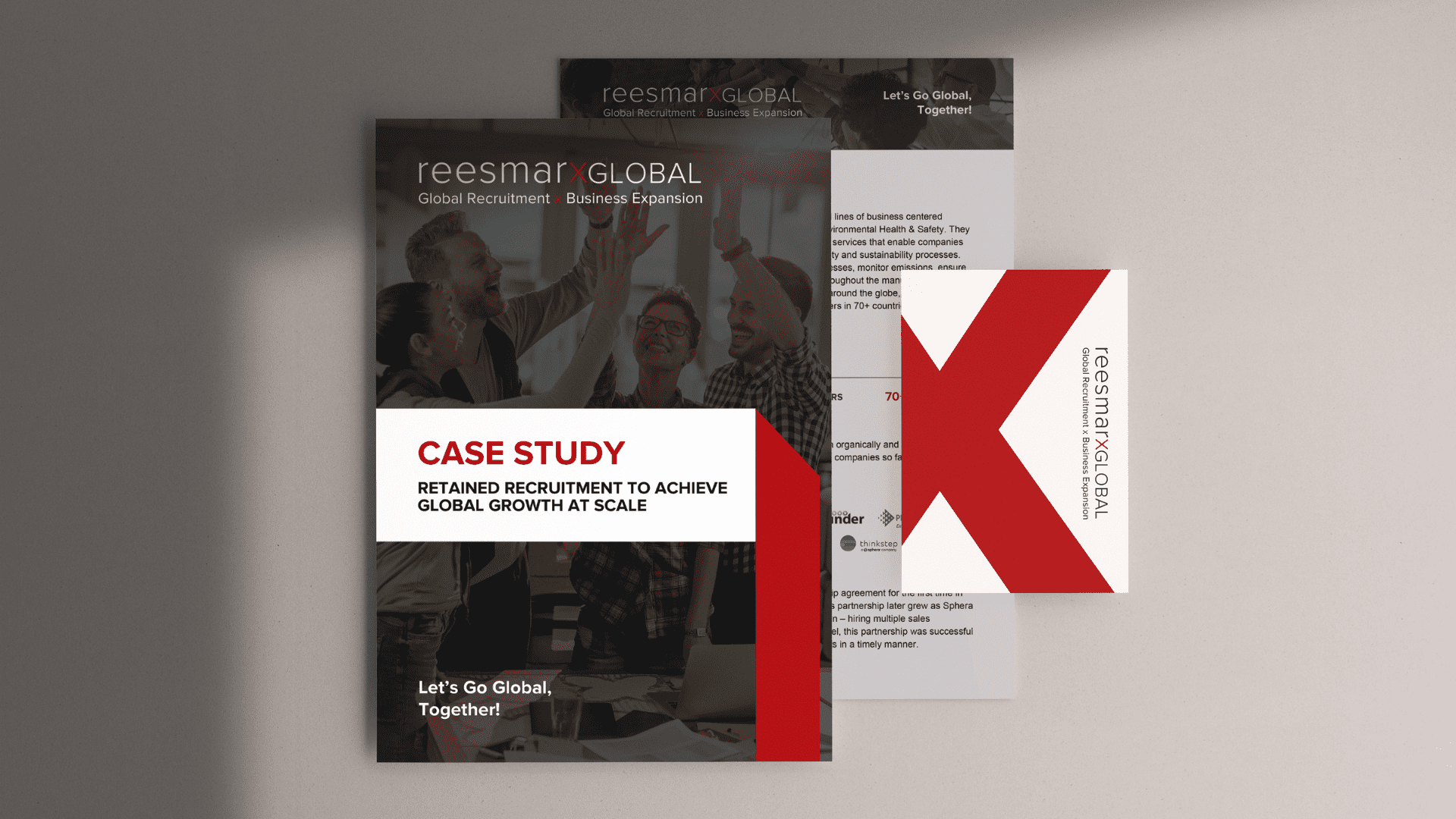 Our GEM Team has worked hard to improve reesmarxGLOBAL's brand, performance marketing, lead generation, and communications efforts and has succeeded with visible results one year later. Through web design, content, marketing, and high-quality ABM leads, GEM has helped reesmarxGLOBAL increase the number of leads by roughly 30%.
Their Account-Based Marketing ties in so well that it creates a solution that's different from any other vendors'. In fact, the income has exceeded the costs of the partnership. They've hit all the other numbers too, including traffic, by turning our website into more than a brochure.
GEM accomplished the mission to empower businesses to excel in foreign and domestic markets. Our three-prong approach to help optimize operations, sales, and marketing place us at the intersection of business management consulting, marketing strategy, and productization
Interested in working with us?
Contact us today to learn how our consulting services can help your business grow and succeed.
Whether you're looking for guidance on strategy, operations, marketing, or any other aspect of your business, our experienced team is here to help.