Industry: Software, HealthTech
In the rapidly evolving world of HealthTech, being proactive and nimble is essential. Demigos, under the leadership of Ivan Dunskiy, CEO of Demigos and CTO of Wendy's Team, recognized the need to pivot and showcase their prowess in the HealthTech arena. This case study delves into our journey with Demigos as we collaborated on a transformative project, focusing on content, marketing, and business strategy.
With a vision to delve deeper into the HealthTech sector, Ivan Dunskiy decided to carve a niche within Demigos dedicated to healthtech. With the expertise of Dr. Wendy Tong, who came on board as the healthcare adviser, the stage was set for innovation and strategic transformation.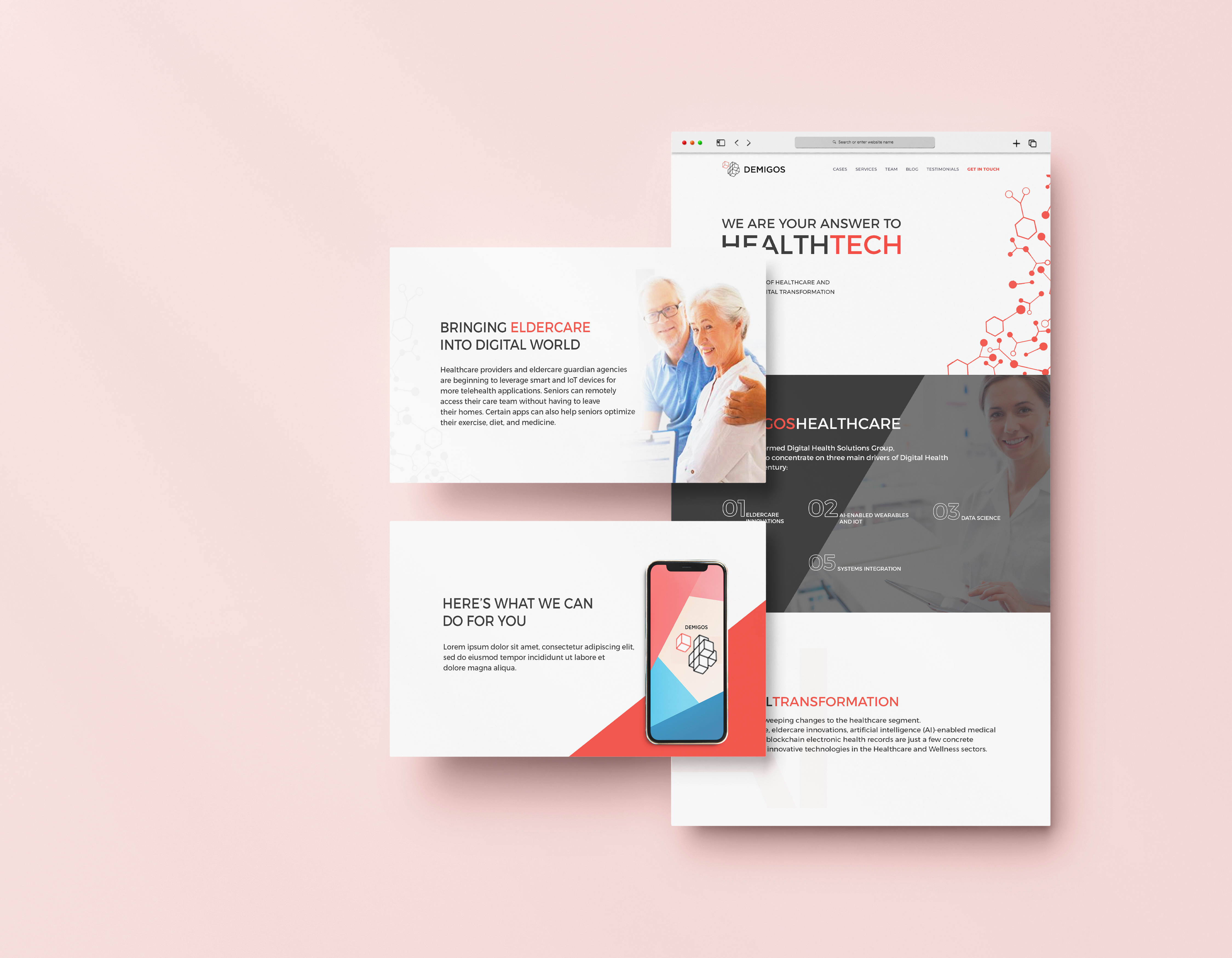 The HealthTech industry's rapid evolution demands proactive and nimble maneuvers. Demigos, with its foundational strength in software, faced the dual challenge of creating a compelling digital presence in HealthTech and building strategic partnerships in a highly competitive market.
HealthTech Landing Page Development: We presented a conceptual design for the landing page, laying the foundation for Demigos' in-house team to execute and adapt the vision with their unique touch.

Strategic Planning: A comprehensive audit of Demigos' existing platform, branding, and marketing techniques was undertaken. This assessment facilitated the formulation of a tailored marketing and business strategy for Demigos' HealthTech venture.

Partner Identification & Outreach: We curated a potential list of affiliate and event partners, initiating an outreach program to broaden Demigos' network in HealthTech. Subsequent introductions and networking events were orchestrated to foster these crucial industry relationships.

Contract Negotiations & Event Execution: Actively assisting in contract talks, we ensured beneficial terms for Demigos. Moreover, we played an instrumental role in event planning and execution, ensuring high levels of engagement and collaboration.

Knowledge Transfer: As a capstone to our collaboration, we organized sessions to transfer the acquired skills and knowledge, ensuring the Demigos team was equipped for sustained success.
---