Industry: Human Resources Tech
Positify.ai is a human resources technology company that aims to make a positive impact on the lives of those who have been displaced from their jobs or are seeking additional training resources.
Their mission is to provide a digital platform that uses AI to match trained displaced professionals with businesses globally, providing a positive work environment for both clients and candidates.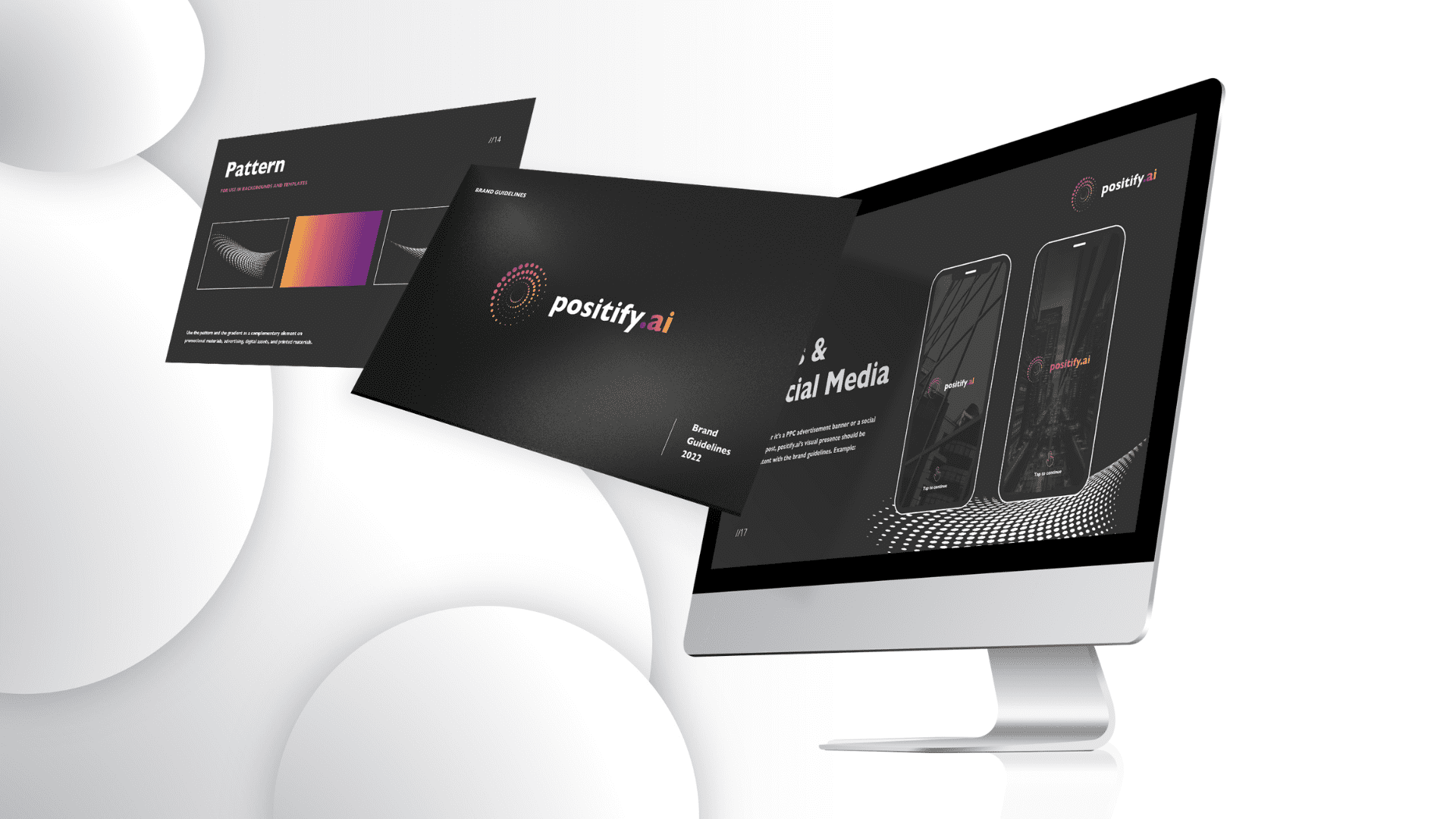 Before engaging with GlobalEdgeMarkets (GEM), our client knew what features they wanted to have on their platform, but they needed help marketing them to the public.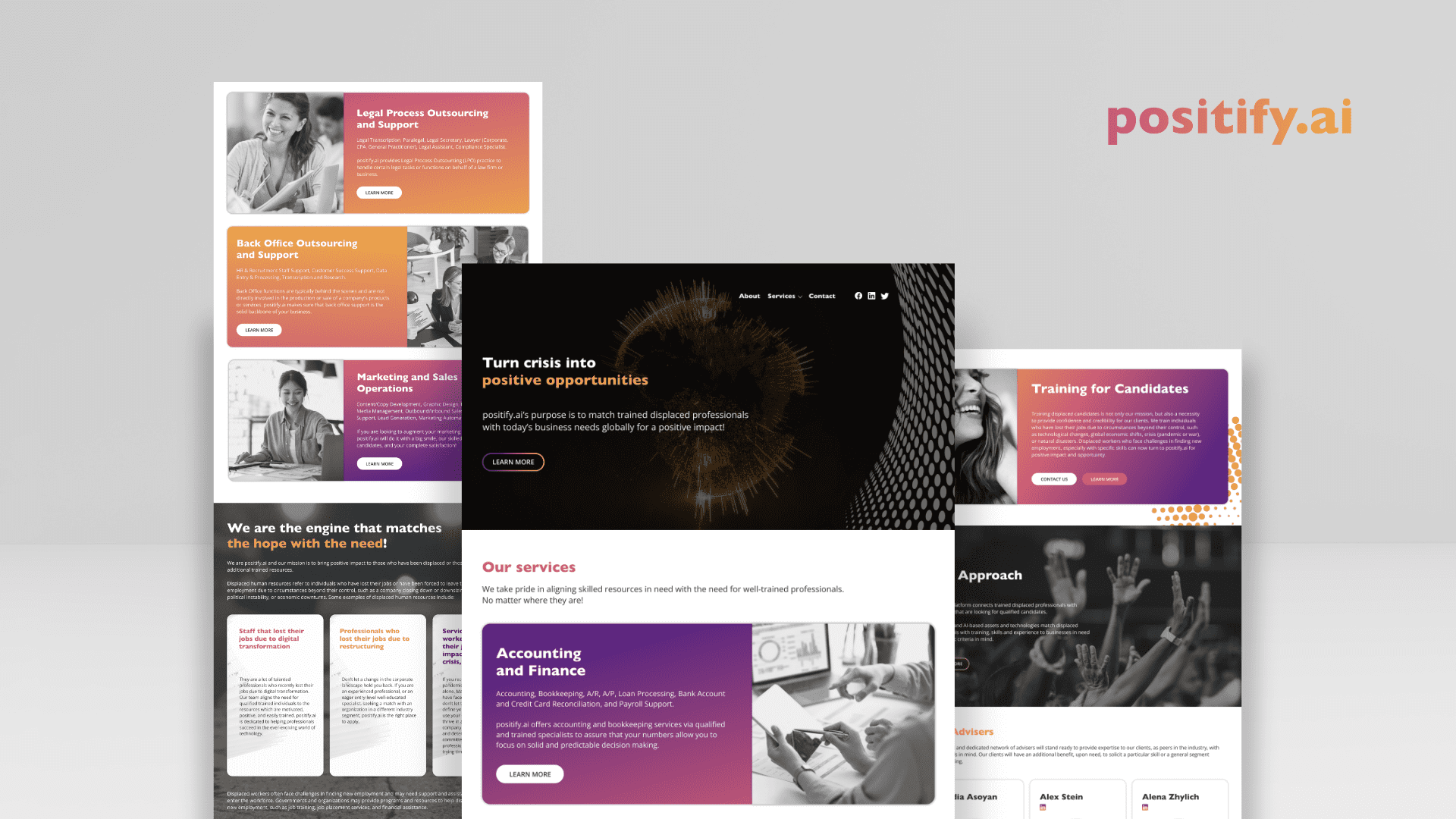 GEM created the unique positify.ai brand logo, typography, and colour scheme to communicate their brand values of inclusivity, positivity, and embracing change. We also developed the website from scratch, filled it with content, and gave them useful marketing collateral.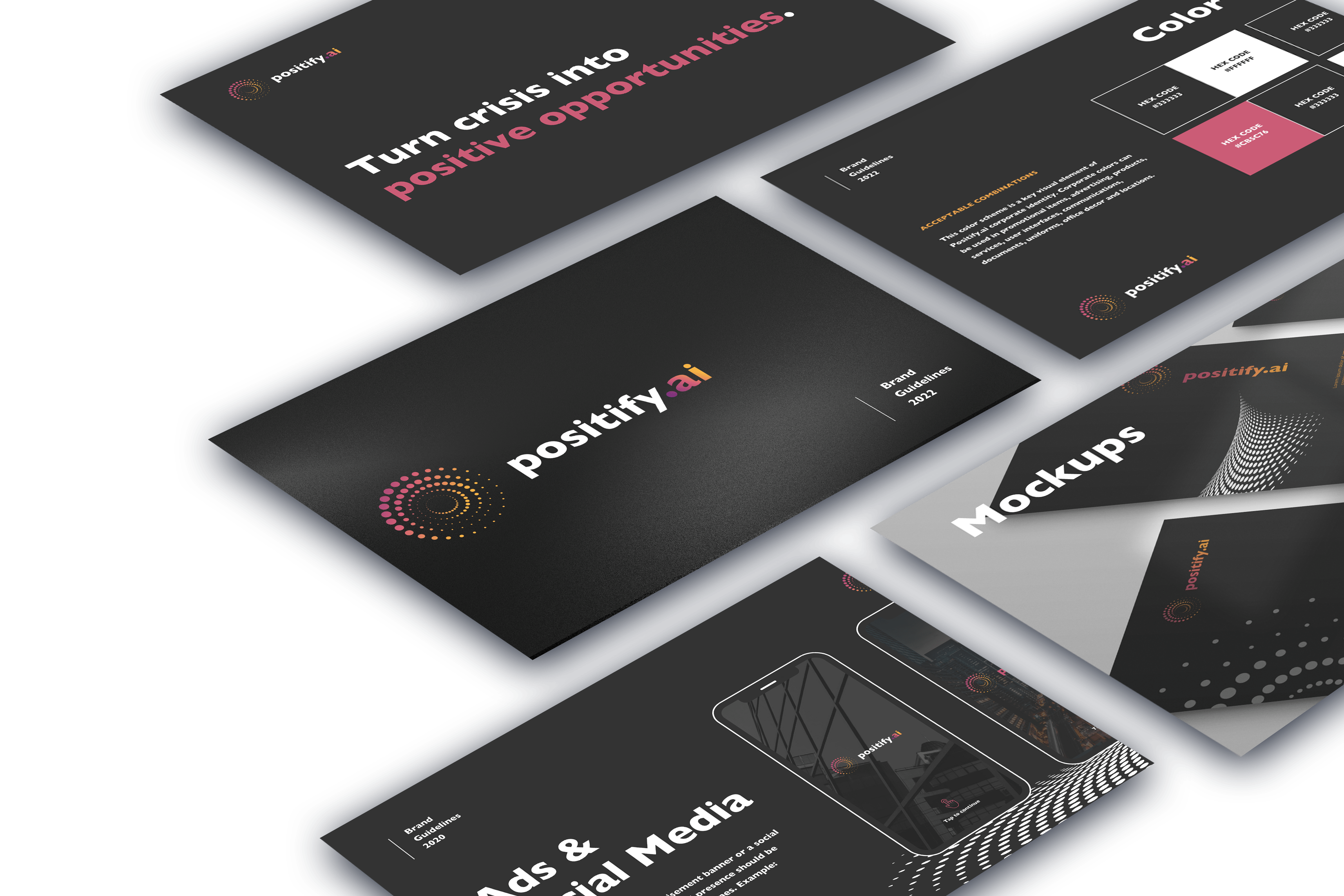 I am extremely impressed with the work that the Global Edge Markets team did on the marketing strategy, branding and website for Positify.ai. It was evident that a great deal of time, effort and expertise went into creating this professional and high-quality result.

Specifically, I was incredibly impressed by their experience in UI/UX design and logo design, as well as the layout of the website. The content had a clear structure and great flow which made it easy to navigate, while still containing all of the necessary information to make it informative.

Moreover, each page had beautiful graphics that added an extra layer of sophistication to the overall look. Overall, I could tell immediately after visiting the finished product that GlobalEdgeMarkets were truly world class professionals who executed everything up to an outstanding standard.
GEM accomplished the mission to empower businesses to excel in new markets. Our three-prong approach to help optimize operations, sales, and marketing place us at the intersection of business management consulting, marketing strategy, and productization.
Interested in working with us?
Contact us today to learn how our consulting services can help your business grow and succeed.
Whether you're looking for guidance on strategy, operations, marketing, or any other aspect of your business, our experienced team is here to help.