Industry: eCommerce & Distribution
TruckPro is one of the nation's largest independent distributors of heavy-duty truck and trailer parts with over 150 retail locations in 33 states.
TruckPro is a distributor of heavy duty truck & trailer products, and advanced repair services. Through a distribution network of more than 150 stores and advanced service shops, TruckPro delivers a comprehensive range of products to support commercial and government customer requirements in the areas of brake systems, electrical, engines, gear& drivetrain, and more.
TruckPro is recognized for delivering measurable value and outstanding support to its customers and suppliers alike. Vast application expertise makes TruckPro an unbiased knowledge resource for product information, documentation and training.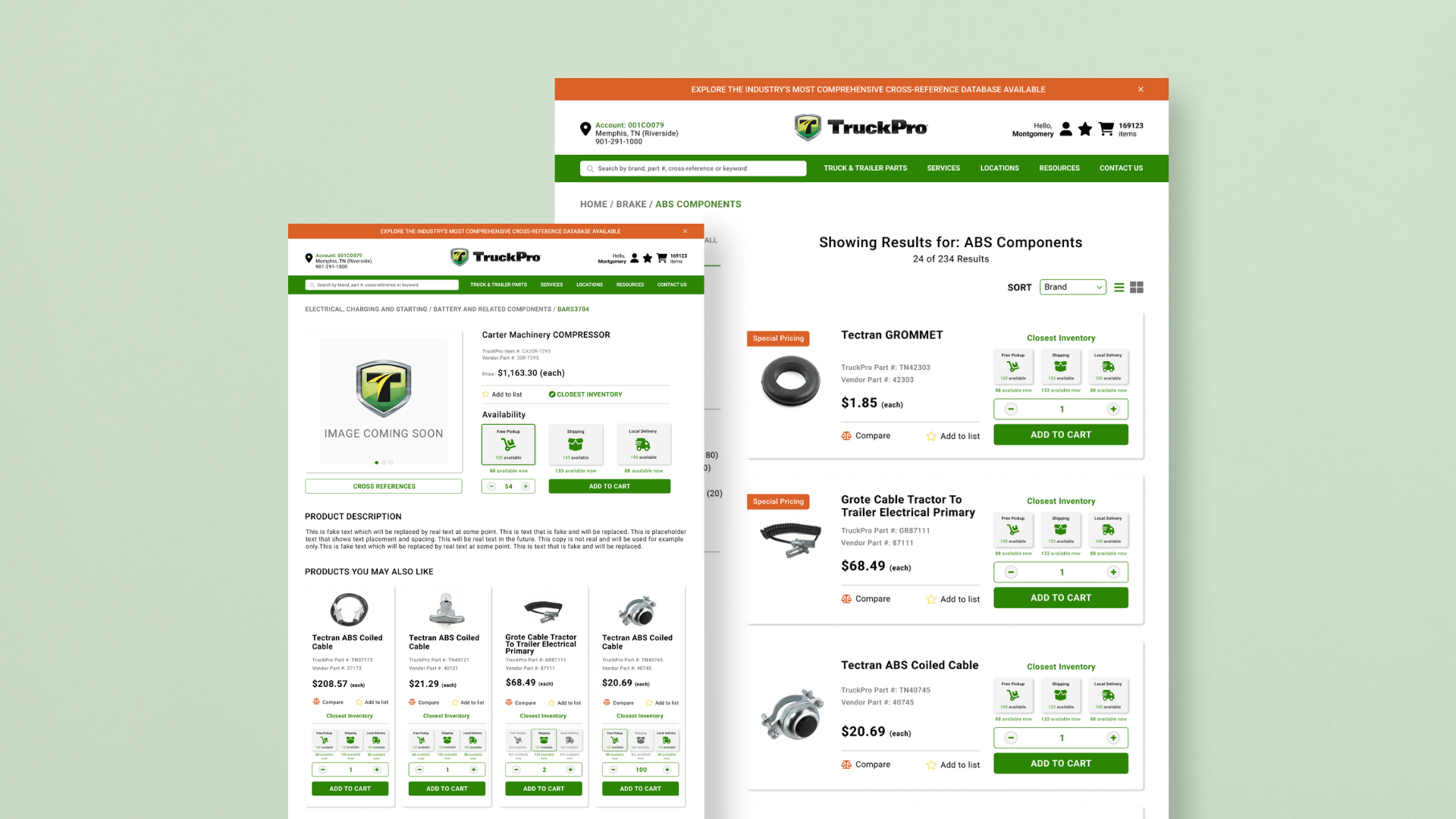 The problem here was simple and common – an outdated website that couldn't satisfy visitors, with little to no submissions. With a recent study showing that 81% think less of a brand if its website is not updated, we know that Panorama Travel made a smart business move by contacting us at GEM.
GEM provided TruckPro with a range of services related to its e-commerce website. Firstly, they conducted a UI/UX assessment to evaluate the user experience and identify areas for improvement. Based on the assessment findings, GEM fully redesigned the website, tablet, and mobile versions of the e-commerce platform.
The redesign aimed to enhance the website's overall functionality and ease of use, ensuring that users could navigate and use the website with ease. Additionally, the new design incorporated over 600,000 SKUs, ensuring customers could access a vast range of products on the platform.
Overall, GEM provided TruckPro with comprehensive design services to improve the website's user experience and functionality while increasing the product range.